True Covenant Worship Center
Bring them in, build them up and
send them out
True Covenant Worship Center is devoted to preaching, teaching, and imparting wisdom, knowledge, and truth of the Word of God and his covenant.
We bring people in as members, we build them up to maturity, we train them for ministry, and we send them out on mission, magnifying the Lord in the process.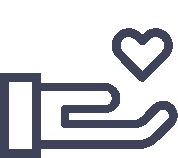 "What no eye has seen what no ear has heard, and what no human mind has conceived
the things God has prepared for those who love him."